Published: 30/11/2021
The frost episode that occurred on 7 April 2021 had a negative impact on the volumes produced but the quality was still there
The lower yields contributed to an optimal concentration of aromas! Despite a complicated context, the 2021 vintage could stand out. Indeed, we can already see pleasant wines, fruitier and more aromatic than in previous years.
The vats of white and rosé have just finished fermentation and are already offering nice aromatic profiles. For the first time this year, we have vinified some vats of Clairet. Our Merlots, the dominant grape variety in the Univitis vineyards, are already showing a nice deep colour and an interesting aromatic potential.
Particular attention was paid to the ripeness of each bunch, in order to harvest the grapes at their optimal maturity. 1,764 maturity checks were carried out and our technical advisors visited nearly 204 plots before the harvest to validate the quality of the grapes and the picking dates. In our cellars, two cellar managers and a team of around twenty permanent and seasonal employees are working to perfect this vintage, thus taking over from our winegrowers. All of the Univitis teams remain mobilised and are working hard to extract the essence of this new vintage.
"This is a demanding vintage where the art of the winemaker will allow us to achieve wines of a beautiful quality." – Vincent Menheere, Technical Director for Wine and Vines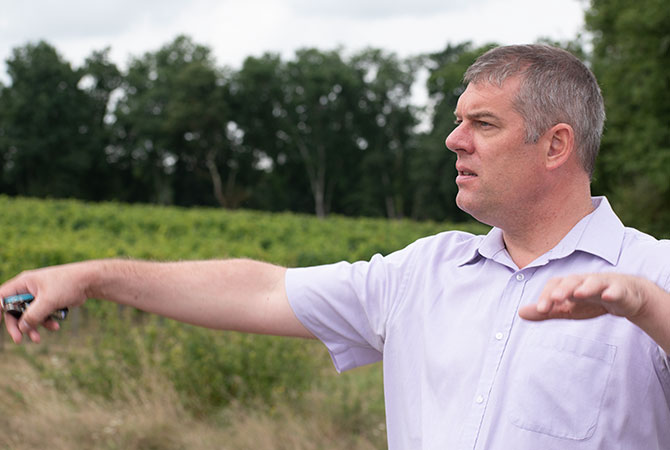 First certified organic harvest for Château les Vergnes
Château les Vergnes has been owned by the Univitis cooperative since 1986. Since its acquisition, the vineyard has been committed to environmentally friendly practices. It has been certified as "Sustainable Agriculture" since 2005 and was awarded the "High Environmental Value" label in 2014. This year, we are pleased to celebrate the estate's first certified organic harvest! 47 hectares of vines have now been certified organic, while the rest of the vineyard is already in its third year of conversion.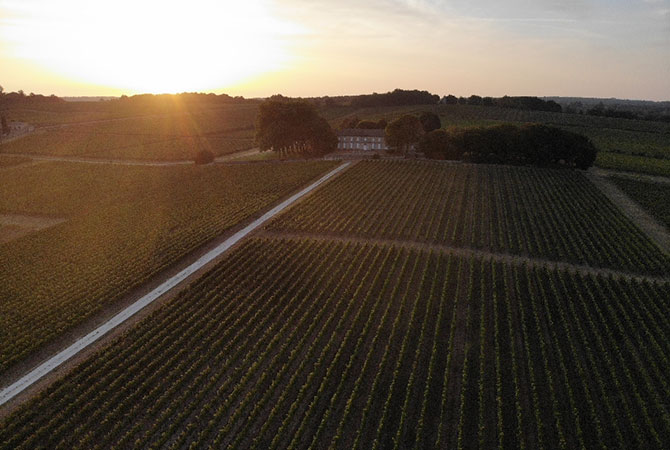 At Château les Vergnes the harvest was generous with a very good quality, especially for the Sauvignons
For the first time, we are going to vinify an organic Merlot micro-cuvée in the Chai du Lac, the Château's experimental cellar. The running off of the vats took place on 14 and 15 October 2021 and was carried out with a vertical press. This method allows for an extremely delicate pressing, thus preserving all the aromas of the wine. The vertical press gently presses the grapes to extract a wine without hard tannins or greenness. This has enabled us to obtain a press wine of the same quality as a free-run wine (wine drawn from the vat before the harvest has been pressed in the press) with a very intense fruit profile and a beautiful roundness and length in the mouth.